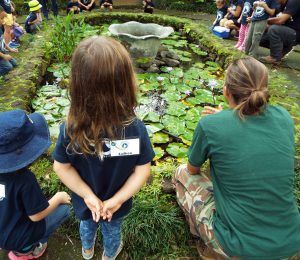 Primary Program
Kawaiahaʻo Church School has carefully planned the primary environment and has created it by using the Montessori principles and methods to support each child's natural desire to learn.
Children ages 3-6 experience an academically enriched atmosphere embedded in a well-ordered social community. The materials help children build a sense of order, concentration, coordination, and independence. With these materials, the children build a foundation for science, technology, engineering, art, and mathematics (STEAM).
Each child is honored as an individual and the teacher has an in depth relationship with each one. This individualized approach and teaching style maximizes the realization of each child's potential. There is respect, honesty, warmth, patience, and understanding.  Learning patterns established in these early years produce confident, competent learners who are ready to move on to our elementary program.