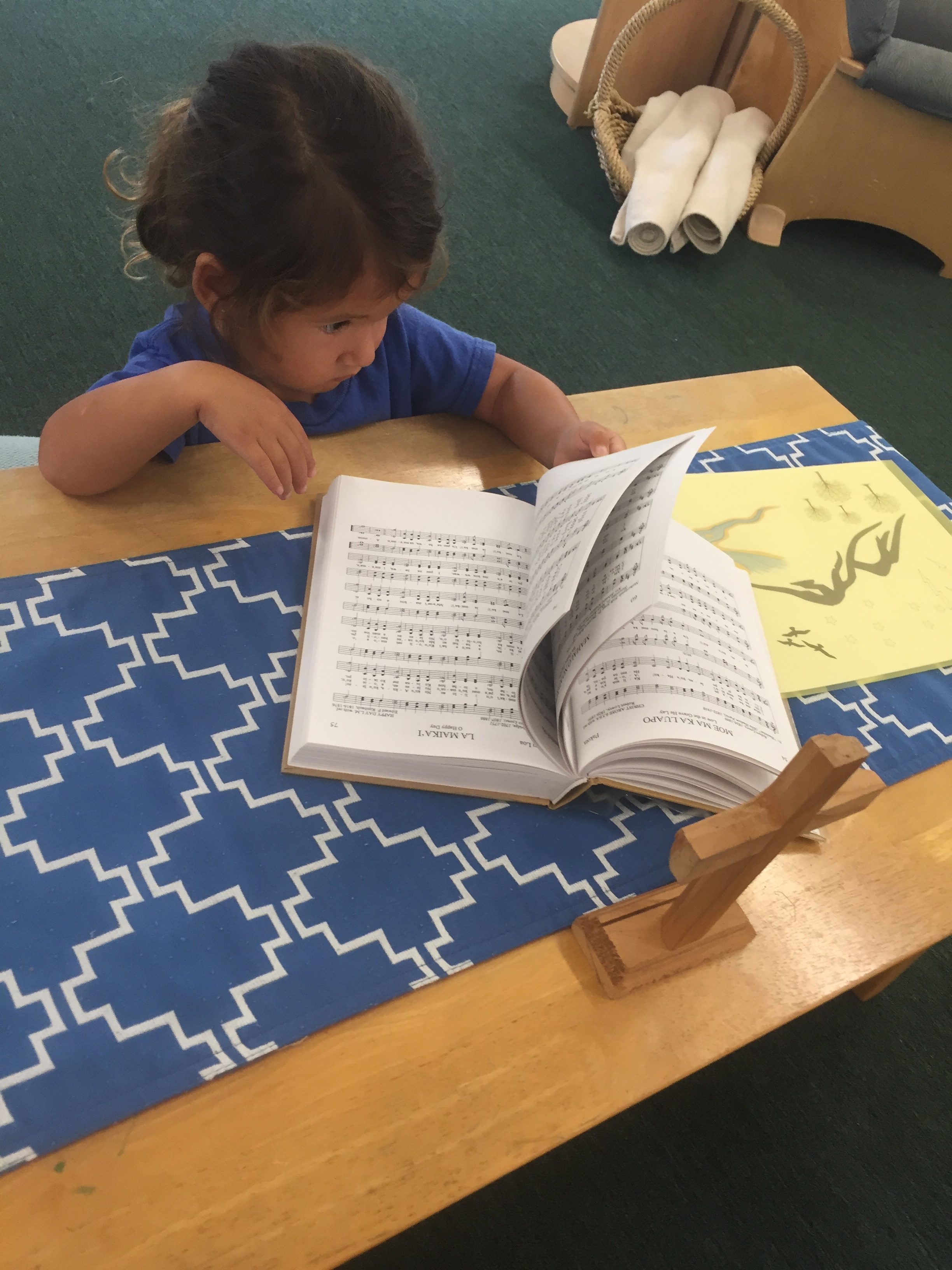 Kawaiahaʻo Church School is an important part of the Christian Ministry of Kawaiahaʻo Church. The school provides a rich experience in "living" Christianity through an atmosphere based on reverence for the worth and dignity of the individual child and a respect for the rights of others.
On the first Wednesday of each month, the classes go to Kawaiahaʻo Church for chapel; families are invited to attend chapel as well. Kawaiahaʻo Church School is also blessed to have a School Ministry Team, which keeps our school, keiki, and families in their prayers.  They are also a resource and support to fulfill the school's mission to provide outreach to the community and to integrate and collaborate with the school's programs.
Montessori's approach to education supports spiritual development in the classroom community and supplies the security, love and nurturing necessary to foster a meaningful and positive response to life. Spiritual values and an awareness of God and His creations are nourished through daily ʻohana time with teachers, and developmentally appropriate activities and concrete experiences designed to promote the vision of our School:
Aloha Ke Akua-Love God (Matthew 22:37-38)
Love the Lord your God with all your heart, with all your soul and with all your mind.  This is the first and greatest commandment.
Aloha Kekahi I Kekahi-Love One Another (John 15:12-13)
My commandment is this: Love one another as I have loved you.