Summer School Registration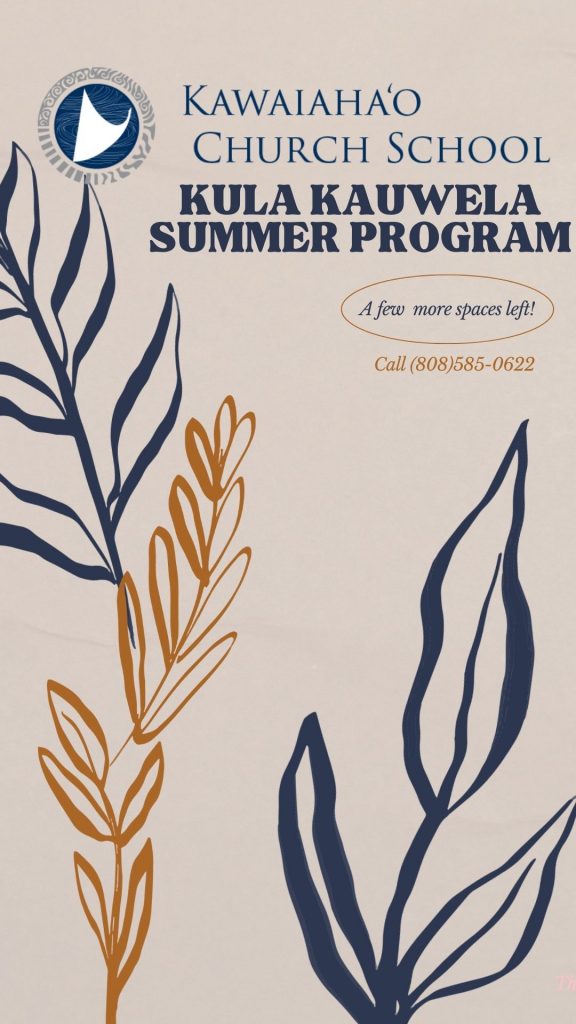 Kawaiahaʻo Church School offers programs for keiki from 3 years old through 5 years old (our 2-3 year old program is a year-round program).
This summer, our Kula Kauwela will be focusing on Nā Aliʻi (the Hawaiian Monarchy). We will be taking keiki on a journey to hōʻike aku i nā Aliʻi and their ola (life), lāhui (culture), and kuleana. Keiki will also learn about their own ʻohana (family), ʻike kuʻuna (traditions), and their moʻokū auhau (genealogy).
Kawaiahaʻo Church School's Summer Program is great way to continue to give keiki exposure to ʻōlelo Hawaiʻi (Hawaiian language), teach keiki about unique plants and wildlife native to Hawaiʻi, and to share Hawaiian culture and values. Keiki will be learning in an indoor-outdoor classroom environment.
Learn more by visiting our Summer School webpage.