Moving to Online Enrollment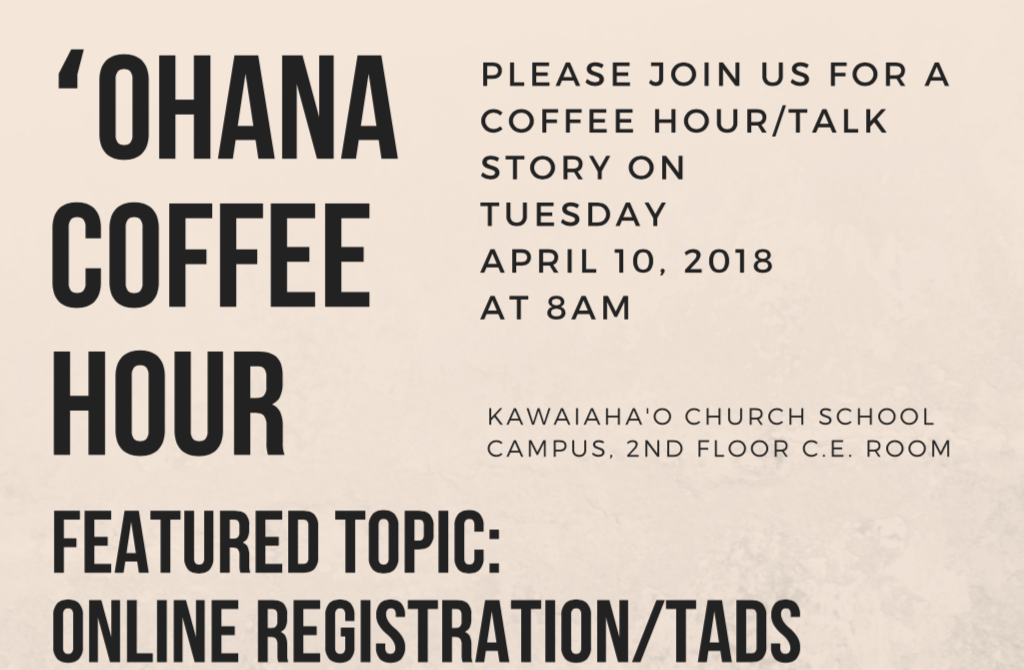 We are excited to announce that we are moving towards an online enrollment and application process, using a system called TADS!  We will be having an ʻOhana Coffee Hour on Tuesday, April 10th from 8am to discuss this new online enrollment and answer any questions you may have!
This system will make the enrollment process easier, faster, and reduce the amount of paperwork required. This will also allow you to more easily make changes and update any information, as well as view your individual billing account.
The system is for both new and returning students, and we hope to be completely transitioned to this system by the upcoming school year.
To help with this transition, we also have a computer set up in Aunty Mahi's office, in the gymnasium, and she can assist you with any TADS enrollment/re-enrollment questions. You may also ask School Director, Aunty Cheryl, if you have any questions using TADS.
Customer support is also available online or you may call TADS at 1-800-477-8237 from Monday through Friday, 7am-8pm Central time. Their general support email is help@tads.com.