Welcoming Our New Director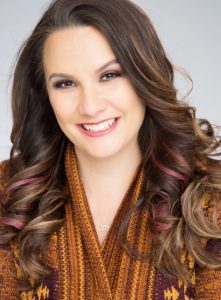 Aloha KCS Families,
We are pleased to welcome our new School Director, Cheryl Larrua! She comes to us with a wealth of experience as both an educator and administrator. She was most recently at Central Union Preschool and facilitated and implemented their school curriculum and served as their Community Outreach Coordinator. She also serves as an Adjunct Professor in the Education Department at Chaminade University.
Cheryl also comes to us with a background in Montessori as she was a Head Teacher and Employee Trainer at the L. Robert Allen Montessori Center. She is active in the community and is involved with Read Out Loud America, Prevent Child Abuse Hawaii, American Heart Association, American Diabetes Association, and more.
Cheryl was born in Pennsylvania, raised in Mililani, and lives in ʻEwa Beach with her husband, Brandon, and their 7 year-old son, Rien. She is excited to support Kawaiahaʻo Church School's mission of providing a Christian, Montessori education while integrating Hawaiian language and culture. Please join us in welcoming her to the Kawaiahaʻo Church School ʻohana!